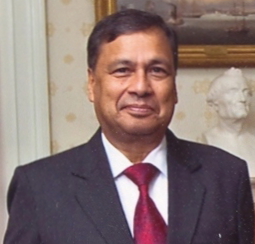 Ajay Shankar
Former Secretary, Department of Industrial Policy and Promotion (DIPP), Govt. of India
Ajay Shankar has had rich and varied experience in public service for over forty years, primarily in the fields of industry, the power sector and urban development.
He was a member of the premier Indian Administrative Service which he joined in 1973 and retired as Secretary, Department of Industrial Policy and Promotion in the Government of India in December, 2009. He played a crucial role in putting together the stimulus packages at the time of the global economic crisis of 2008 which enabled the Indian economy to recover in a short time and again grow at over 8%. The plan for the ambitious Delhi-Mumbai Industrial Corridor Project was developed under his stewardship. The FDI policy was further liberalized and rationalized. He was the Chairman of the National Productivity Council and of the Quality Council of India and gave greater momentum to their activities. He initiated the setting up of Invest India.
He served for a three year term, November 2011-2014, as Member Secretary of the National Manufacturing Competitiveness Council (NMCC), an advisory body comprising leading Captains of Industry, key Secretaries of Government and eminent Academics. Some of the major recommendations of NMCC have been taken up for implementation by the Government including the National Skill Mission, Facilitating Start-ups, Reform of Labour Laws and reducing the Regulatory burden on enterprises. Sector specific recommendations for breakthroughs in manufacturing in Electronics and IT Hardware, Defence Manufacturing, Civilian Aircraft, Shipbuilding, Electric Vehicles, Steel and Textiles were evolved.