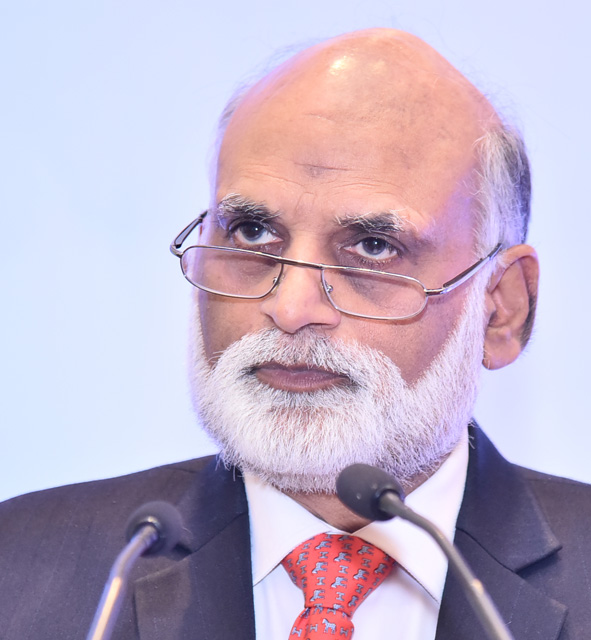 Mr. Anil Rajput
Member-Corporate Management Committee & President, Corporate Affair
Anil Rajput serves as a Member – Corporate Management Committee and Head of Corporate Affairs at ITC Limited, a leading Indian conglomerate with diversified presence across industries such as FMCG, hotels, information technology, packaging, paperboards and agribusiness.
Anil Rajput joined ITC in 1976. During the course of last 46 years, he has held various positions in the organisation. Starting his career in the finance function, he was seconded to International Travel House Limited in 1983 as part of the start-up team. During his tenure with International Travel House Limited, he assumed the charge of General Manager-Travel at the age of 27 years and laid the strong foundation for its domestic networking across India.
Upon completion of his secondment in International Travel House Limited in 1989, he was assigned the responsibility in ITC's Hotels Division as Divisional Project Controller. During his tenure with Hotels Division, he was engaged in finance, projects and development.  He has been associated with various hotel projects- such as, ITC Grand Maratha, Mumbai, ITC Sonar Bangla, Kolkata and ITC Grand Central, Mumbai.  In the year 2003, he held the position of Vice-President – Project Finance & Development, before he moved to ITC's Corporate Affairs function as Vice President, Corporate Affairs.
Anil Rajput has been heading Corporate Affairs Divison for ITC's multi product, multi business portfolio since 2007. With a keen global perspective and tremendous insights on policy making, he is highly attuned to the nuances and impact of regulatory and policy issues. He works closely and has developed strategic relationships with key stakeholders in the government, public affairs, media and industry chambers.
As part of his current role, he represents the company in all major Chambers of the country like CII, FICCI, ASSOCHAM, PHD, and International Chamber of Commerce. He is on the Executive Committee of FICCI, ASSOCHAM, as well as PHD, and also chairs Sectoral Committees in FICCI and ASSOCHAM. He holds the Membership of Academic / Professional organisations such as FMS
and Skal International. He is a Non-Official Member of the Managing Body of the Indian Red Cross Society (Delhi Branch) and Secretary, Cuisine India Society.
He is also a Non-Executive Director on the Board of International Travel House, a subsidiary of ITC Ltd, engaged in the Travel & Tourism Business, since May 2000.
Anil Rajput is an alumnus of Faculty of Management Studies, Delhi University.