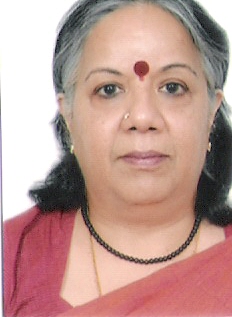 Ms. Kameswari Subramanian
International Expert, Customs Law, Procedures & Trade facilitation and Think Tank Member, FICCI CASCADE
Ms. Kameswari Subramanian is a recognised expert in Customs procedures and Trade Facilitation with   thirty-five years of experience in the area of Customs, Central Excise and Service Tax of which 30 years of experience in Customs law & procedures and trade facilitation at both national and international levels. She retired as Chief Commissioner from the Indian Customs and Excise service in 2015.  Ms. Subramanian is currently engaged as Customs Legal and Procedures expert for SASEC Customs Administrations, conducting analysis of the legal and regulatory frameworks in place and advising national administrations on reform measures to comply with the international standards.
Ms.  Kameswari Subramanian has long term experience in working in the area of Customs procedures and international Conventions and standards and their national application with Customs administrations around the world. Experienced in working in various multi-disciplinary and multi-cultural environments ranging from ports and airports to inland clearing offices and particularly skilled in assisting developing and least developed countries.
In the specific area of IPR experience is with approving various international approaches and procedures to combat infringements of intellectual property as the Chairperson of the combined committees of Technical and Enforcement issues in the World Customs Organization for over 4 years.  At the national level in India she is associated with the Intellectual Property Rights (Imported Goods) Enforcement Rules, 2007 and procedures for implementation.