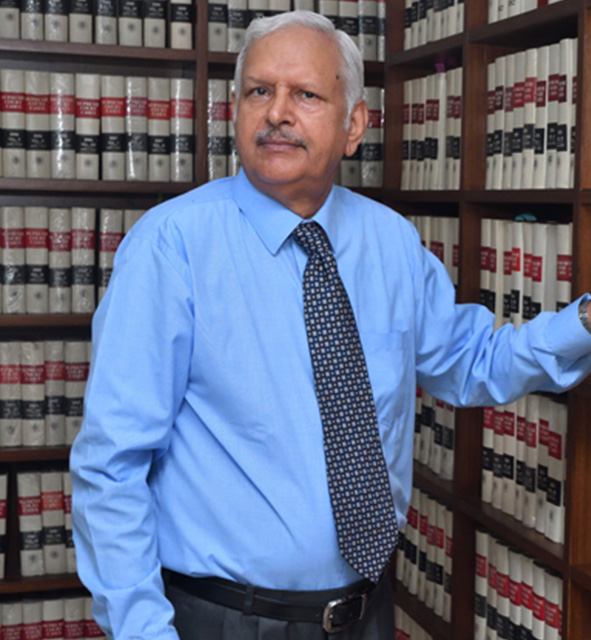 Mr. M L Sharma
Former Special Director, CBI
Shri Sharma is Post Graduate in Economics from the Delhi School of Economics (1971). He took LLB degree from Law Centre II years later (in 2012). He is an IPS Officer of 1972 Batch of Rajasthan Cadre. He held various field positions in Rajasthan as District Superintendent of Police and as Range DIG.
Shri Sharma served in the CBI for 18 years in various capacities and retired as Special Director in 2008. During his CBI tenure, he handled investigation of most sensational cases of the day, having national and international dimensions and ramifications, including 03 hijacking cases, Baba Ram Rahim Cases, Sardar Beant Singh Assassination
case etc.. Importantly, he was involved in successfully securing the extradition of notorious terrorist Abu Salem involved in Bombay Blast Cases, from Portugal in 2006 and extradition of various other fugitive criminals.
Shri Sharma was Central Information Commissioner from 2008 to 2013 and in that capacity delivered a landmark judgement, declaring the political Parties as Public Authorities under the RTI Act, 2005. Shri Sharma carried out an enquiry against Shri Ranjit Sinha, former Director CBI, to determine whether visits of the various persons involved in Coal Scam Cases and others at his residence on numerous occasions impacted upon his decision-making process. Shri Sharma carried out the enquiry in three months time and submitted his report to the Supreme Court of India in March, 2016. Shri Sharma's report was accepted by the Supreme Court in January, 2017, and the Court ordered registration of a criminal case against Shri Sinha under the Prevention of Corruption Act. The case is presently under investigation by the CBI. Shri Sharma also carried out re-investigation into a triple murder case of P.S. Pilkhua, erstwhile Ghaziabad District (UP), under the orders of the Supreme Court of India and submitted his report to the said Court which was accepted by the Court. Shri Sharma is presently running a law firm called Sharma & Vardhan Associates at New Delhi.