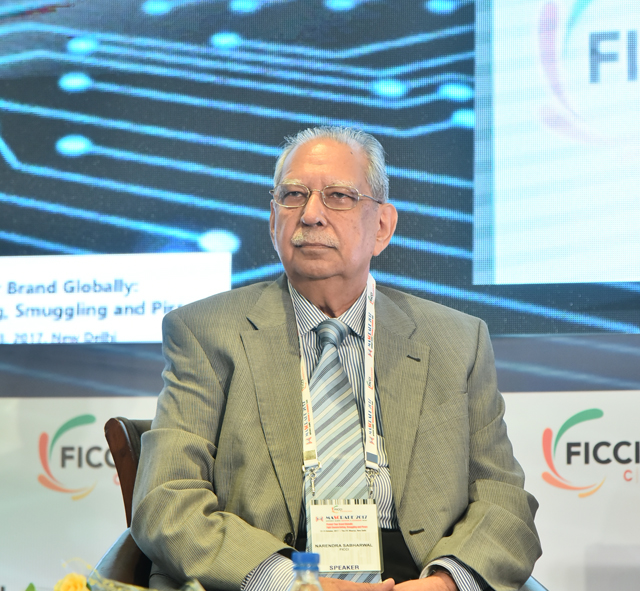 Mr. Narendra Sabharwal
Chairman, FICCI – IP Committee & Former Deputy Director General, WIPO
Mr. Narendra K Sabharwal was Deputy Director General, Cooperation for Development Sector, World Intellectual Property Organization (WIPO), Geneva, with the rank of Under Secretary General to the United Nations, from December 1, 2006 to November 30, 2009. As DDG, he managed and supervised the development cooperation, technical assistance and capacity building program of WIPO in the area of intellectual property (IP) in all countries of the world.
Mr. Sabharwal joined WIPO as Director/ Senior Director of Asia and the Pacific Bureau in August 1991, and worked in that capacity till November, 2003. Later, he functioned as the Coordinator of Internal Policy and External Relations Offices of WIPO till November 2006.
His professional specialization in the field of IP includes formulating IP policies and strategies; designing legal frameworks in conformity with international obligations and national priorities; building institutions; developing human resources; creating awareness and respect for IP rights, especially in the digital environment; and, promoting international and regional cooperation.
After retirement from WIPO, Mr. Sabharwal continues to be actively involved in the area of IP as an International Advisor on IP policy, strategy and systems development. He has been the Chair of IPR Committee of Federation of Indian Chambers of Commerce and Industry (FICCI) since 2012.
Mr. Sabharwal was appointed as Convener Member of IPR Think Tank established by Government of India in 2014, to formulate a National IPR Policy and to advise government on IP related matters. The first ever National IPR Policy was announced by the Government of India on May 12, 2016, taking into account the Report submitted by the Think Tank.
A member of the Indian Administration Service (IAS) since 1965, Mr. Sabharwal has held several senior positions in the State and the Central Governments in India in the Ministries/Departments dealing with Industrial Development, Textiles, Commerce, Finance, Sugar Industry and Excise, Rural Development, Personnel Administration, District Administration, among others.
His educational qualifications include Master of Public Administration (MPA) from Harvard University, USA, Bachelor of Laws (L.L.B) from Delhi University and Master of Arts (Economics) from Rajasthan University.