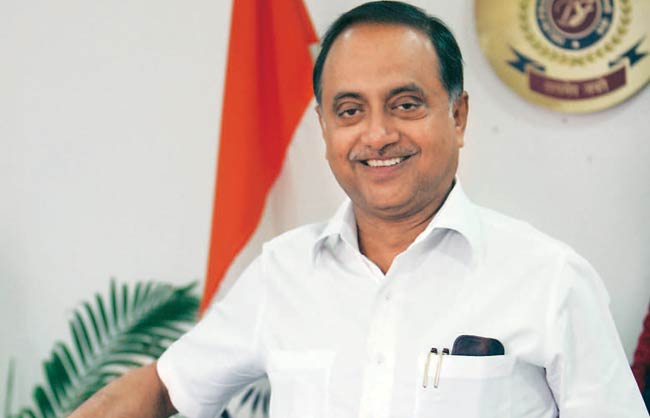 Neeraj Kumar
Former Commissioner, Delhi Police
Mr. Neeraj Kumar, a distinguished IPS officer, belongs to the 1976 batch. He has served in the Delhi Police in various capacities like DCP/South, DCP/Traffic, DCP/Crime and Joint CP/Special Cell, eventually retiring as the Commissioner of Police, Delhi in 2013. He was also DGP/Goa and IGP/Mizoram.
In his career spanning thirty-seven years – nine of which were in the CBI – Mr. Neeraj Kumar cracked several high-profile cases and brought dreaded gangsters, economic offenders and terrorists to book. He participated in the security arrangements during Asian Games, 1982 and the Commonwealth Games, 2010. Mr. Neeraj Kumar led the CBI investigations into the serial bomb blasts of 1993 in Mumbai. He arrested 7 members of Tiger Memon's family and 16 other absconders wanted in the case. He cracked the Madurai Meenakshi Temple blast case and unearthed the terror outfit Ahle Hadees. He is credited with the arrest and deportation of American Center attacker Aftab Ansari from Dubai and nabbing of Gujarat's underworld don Abdul Lateef in Delhi. As CP, Delhi he unearthed and led the investigations into spot fixing in IPL 6 in 2013 that indicted three high profile Indian cricketers.
During his stint in the CBI he supervised cases involving counterfeit Indian currency, wild life crime, violations of patents and copyright, arms trafficking, theft of antiques etcetera.
Mr. Neeraj Kumar is the recipient of police medals for meritorious and distinguished services. He represented India in the deliberations to formulate UN Convention on Transnational Organized Crime at Vienna. Subsequently, he was invited again to Vienna to formulate the UN Convention on Anti Kidnapping.
He served as Chief Advisor to the BCCI in their Anti Corruption & Security Unit and went after corrupt practices in Indian cricket. He retired recently from BCCI on 31 May 2018.
In November 2015, Penguin Random House published his book Dial D for Don that recounts 11 riveting police operations conducted under his charge during his nine-year stint in the CBI.