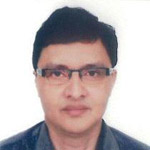 Tabrez Ahmad
Secretary General, Organisation of Pharmaceutical Producers of India (OPPI)
Tabrez Ahmad is Secretary General of the Organisation of Pharmaceutical Producers of India (OPPI) – a premier association of research and innovation driven pharmaceutical companies in India and also a scientific and professional body.
Tabrez Ahmad has over 20 years of diverse experience in legal practice, business development, and public policy. Before moving to OPPI, he was Director IP Policy at Microsoft India and supported strong IP regime, tech neutrality, interop and standards. Earlier he did research on intellectual property in emerging economies at George Washington University, Washington DC.
He also worked at FICCI, he headed the IT, Telecom, Electronic Hardware, E-Business and BISNET departments. He actively contributed to Double taxation and Withholding tax treaties, H1B visa, IT Act, National Telecom Policy, Number portability, Innovation policy, Data protection and privacy, IP laws etc. He also promoted Indian businesses in Japan, UK, Germany, France, Sweden, Latvia, Saudi Arabia, Dubai, Sharjah, Abu Dhabi, Oman, and ASEAN countries in partnership with ministries of External Affairs, Commerce and Finance and respective foreign governments.
Tabrez is co-chair of IPR committees of ASSOCHAM and National Bar Association of India. He did MBA from Indian Institute of Foreign Trade, MCA from Bharat University and LLM from George Washington University, USA.