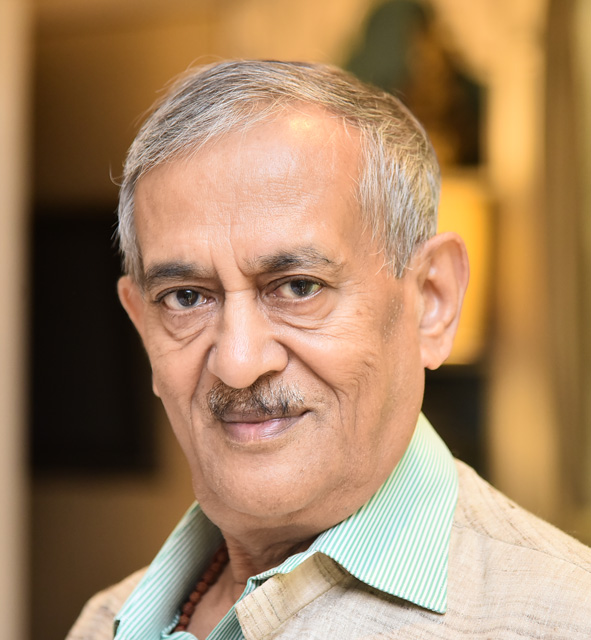 Vikram Srivastava
Former Director General, Central Reserve Police Force
A fourth-generation civil servant, Mr. Vikram Srivastava has 38 years 8 months of service in the I.P.S. (1973 RR). He has served in the Government of India for 22 years and 16 years in his parent cadre of U.P. During his tenure with the Govt. of India, Mr. Vikram Srivastava has held several positions of authority such as Director General – BPR&D, Director General – CRPF, Director General – ITBP, Addl. Director General – SSB. In his service with the Govt. of UP, he has been the IG & ADG Security and Inspector General, Lucknow Zone, Govt. of UP.
Mr. Vikram Srivastava is known for his meticulous planning and execution and deft handling of huge man power. He has excellent communication and negotiation skills. Mr. Vikram Srivastava is known for his capability of setting up institutions and possesses excellent training skills. His key areas of professional expertise and achievements include, Aviation Security, Vital Installation Security and VIP Security; Disaster Management –Operational Planning and Deployment for Rescue/Relief. Selection, Training and equipping of personnel; Human Resource Development, Vigilance, Investigation, Recruitment and Training; Procurement, Provisioning and Logistical planning/support; Administration and Personnel Management; Financial Planning/Budget formulations and expenditure control; Infrastructure Development and Creation of New Institutions; Internal Security and Law & Order; Border Management and Protection; Research & Development and Conservation of Forests/Protection of Wild Life and Human Environment.
Mr. Vikram Srivastava is a decorated officer who has received several awards and commendations. He has received President's Police Medal for Meritorious Service -1989; Letter of appreciation – 1989 from the Prime Minister of India, Awarded commendation certificates for professional excellence 1993 & 1994 by the Cabinet Secretary, President's Medal for Distinguished Service 1995 among others.
Mr. Vikram Srivastava has an eclectic global work experience in the field of security systems and procedures.  He has travelled extensively across geographies and studied & interacted with heads of State/Government, police authorities, secret services, security outfits on international security practices and protection techniques. Mr. Vikram Srivastava has also represented India in International Association of Chiefs of Police Conference (IACP) in Chicago, USA in 2011. In the same year he was the Leader of delegation in US-India Law Enforcement Executive Development Seminar (LEEDS) at Los Angeles, USA.
His recent assignments include being a Senior Consultant in Planning Commission, Govt. of India (Dec.2012-April 2014), Advisor in MHA for Police Modernisation of Central & State Police Forces, Independent Director in Bharat Electronics Ltd. (BEL) & National Fertiliser Ltd. (NFL). He is currently an Independent External Monitor in Coal India & Bharat Petroleum Corporation.