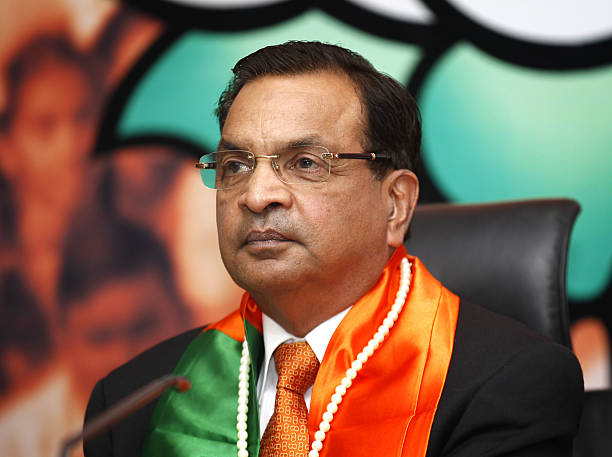 Mr. Sanjeev Tripathi
Former R&AW Chief
Mr. Sanjeev Kumar Tripathi, former R&AW Chief,  is an  IPS officer of 1972 batch  and was allotted to UP cadre.  He had joined R&AW in Dec 1978 and after 34 years of service in R&AW of which the last 2 years were as its Chief, he superannuated in December 2012.
Mr. Tripathi joined the BJP in February 2014 and was a member of the BJP Strategic Action Committee formed in March 2014 under the chairmanship of Dr. Subramanian Swami. He participates in the activities of various Think Tanks, particularly in matters relating to security and international relations. He has published a paper on Illegal Immigration from Bangladesh and occasionally writes articles in newspaper on subjects of vital national interest like Kashmir, Rohingya refugees etc..
Prior to his taking over as R&AW Chief, he was Head of the Aviation Research Center (ARC) for 3 years (2008-2010). Mr. Tripathi has done his post graduation in Mathematics from Allahabad University and Diploma in French from GNDU, Amritsar..