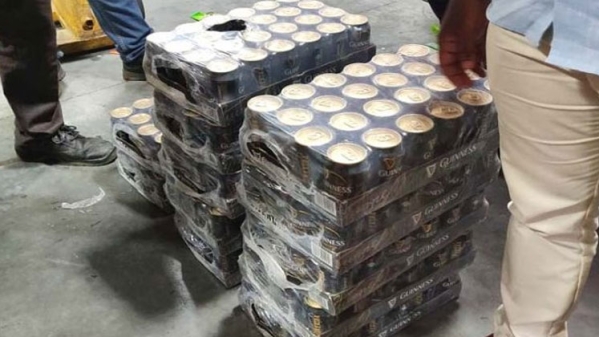 13 Tonnes Of Consignments Worth Over Rs 50 Lakh Seized: DRI
Hyderabad: Around 13 tonnes of restricted/prohibited items worth Rs 52.24 lakh have been seized from the cargo complex of the international airport here, the Directorate of Revenue Intelligence (DRI) said on Thursday.
Based on specific intelligence, five consignments of unaccompanied baggage of African nationals, originating from Lagos, Nigeria, were intercepted on July 19, a DRI press release said.
Similarly, two consignments of commercial edible goods weighing more than three tonnes valued at Rs 11 lakh were intercepted on July 22, the release said.
Seven passengers – two from Nigeria and five from Hyderabad – were being questioned in connection with the seizure, a DRI official said.
No arrests have been made so far and further investigation was under progress, he said.
https://english.sakshi.com/telangana/2019/07/26/13-tonnes-of-consignments-worth-over-rs-50-lakh-seized-dri
Related Posts
Sellers of luxurious items on China's biggest online marketplace must prove...