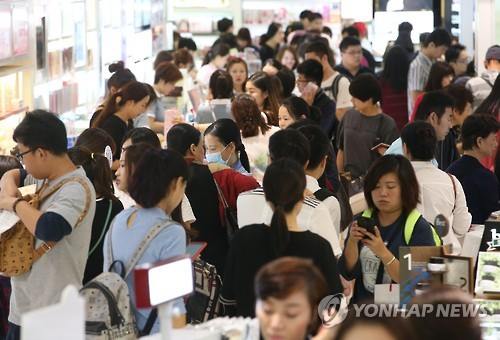 Fake Domestic Products Push Chinese Consumers to Shop Overseas
SEOUL, Jan.26 (Korea Bizwire) – The Chinese Spring Festival, which is the biggest holiday in China, and the period when the most Chinese people travel abroad, will start in two weeks. As Chinese tourists are known for clearing out the shelves when shopping, nearby countries such as Korea and Japan are looking forward to the visitors. However, the Chinese government is not happy, as the money that would otherwise be spent in the domestic market is leaking out to foreign countries.The Chinese government is working hard to bring overseas spending back to China. One of the biggest reasons Chinese consumers shop abroad is because of the difference in the quality of products. Chinese consumers think that products from Korea or Japan offer better quality compared to their own. The Chinese government is trying hard to change the perception of local consumers.

http://koreabizwire.com/fake-domestic-products-push-chinese-consumers-to-shop-overseas/48874
Related Posts
Afghan transit trade is the main source of smuggling into Pakistan. Besides...