Mumbai: DRI busts ₹32 crore gold import racket
The Directorate of Revenue Intelligence (DRI) busted a gold import racket and allegedly seized a consignment of 100kg of gold potassium cyanide (GPC) worth ₹32 crores at the Air Cargo Complex in Mumbai. The agency arrested two persons on Saturday who were allegedly involved in the racket of exporting the material. Both were produced in court and remanded in judicial custody till July 21.
The agency claims that they suspected that the buyers are spread across big cities in India. GPC is also known as potassium dicyanoaurate and its primary application is in the electrolytic gold plating of metals. The seized consignment was being exported to Dubai by a Mumbai-based firm, the DRI mentioned in the press release.
https://www.hindustantimes.com/cities/mumbai-news/mumbai-dri-busts-32-crore-gold-import-racket-101626029798179.html
Related Posts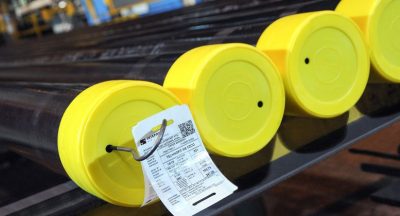 Ukraine-based Interpipe has stepped up its offensive against counterfeiting, with...