Police find thousands of pounds of illegal tobacco in Tredworth
Tredworth – Police raided a house in Tredworth alongside trading standard officers last week as the house was believed to store illegal tobacco for a shop in the city. In total the officers found 1175 packs of 20 cigarettes and 338 pouches of 50g hand rolling tobacco, hidden in kitchen cupboards, in the fridge and under carpets. It is believed that the tobacco was being stored at the private premises to avoid large quantities being discovered in the shop by officers.

Related Posts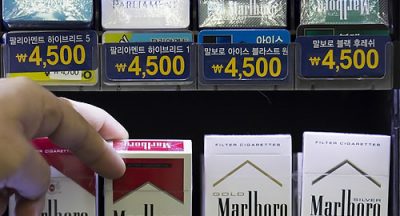 According to data from Incheon Main Customs, cases of tobacco smuggling increased...