Real or Fake? Consumers Can Now Tell
Belgian label producer Reynders has teamed up with ScanTrust, based in Lausanne, Switzerland, to produce a label printing technology that sets new standards in protecting a product's authenticity and safeguarding customer trust. The solution itself is as straightforward as it is innovative: a label with a unique code that cannot be copied and can be verified using a mobile app. Moreover, this industry first turns out to be more cost-effective than traditional anti-counterfeiting solutions.
http://www.prnewswire.com/news-releases/real-or-fake-consumers-can-now-tell-507814401.html
Related Posts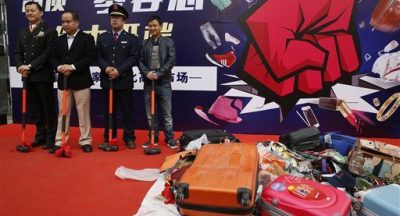 Kim Sbarcea knew exactly what she wanted. She typed "Tiffany Elsa Peretti mesh...