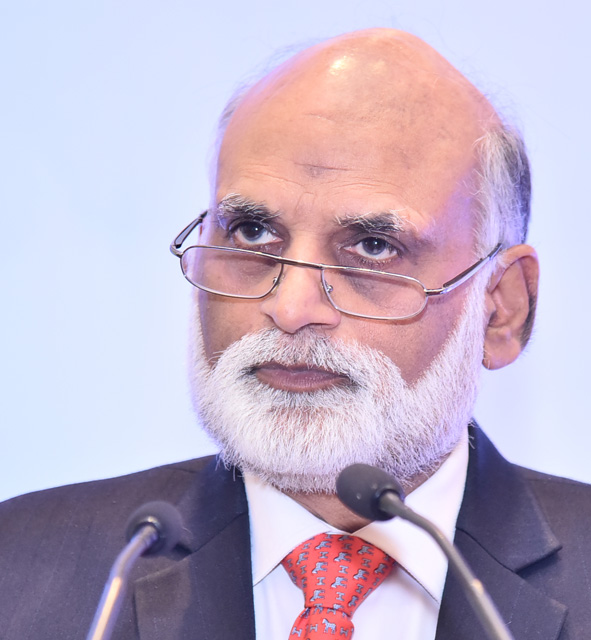 Mr. Anil Rajput
Chairman, FICCI CASCADE and Member-Corporate Management Committee & President, Corporate Affairs, ITC Ltd.
He serves as Head of Corporate Affairs at ITC Ltd. from 2007 and is a Non-Executive Director on the Board of International Travel House, a Subsidiary of ITC Ltd, engaged in the Travel & Tourism Business, since May 2000.
He is an MBA from FMS, Delhi University and joined ITC Limited in 1976. During the course of the last 41 years, he has held various positions in the ITC Ltd. Starting his career in the finance function, he was seconded to International Travel House Ltd. in 1983 as part of the start-up team. During his tenure with International Travel House Ltd., he assumed the charge of General Manager-Travel at the age of 27 years and laid the strong foundation for its domestic networking across India. Upon completion of his secondment in International Travel House Ltd. in 1989, he was assigned the responsibility in ITC's Hotels Division as Divisional Project Controller. He was elevated as Vice President – Project, Finance and Development. During his tenure with Hotels Division, he was instrumented with various hotel projects – to name a few, ITC Kakatiya at Hyderabad, ITC Rajputana at Jaipur, ITC Sonar Bangla at Kolkata, ITC Grand Maratha and ITC Grand Central at Mumbai. In the year 2003, he moved to ITC's Corporate Affairs function as Vice President Corporate Affairs.
Currently he is also holding the following Membership of Academic / Professional Organizations:
1. Non-Official Member, Managing Body of Indian Red Cross Society (Delhi Branch) and Executive Council, St. John Ambulance , Delhi Centre
2. Member on Executive Committee of
PHD Chamber of Commerce & Industry
The Associated Chambers of Commerce & Industry of India
Federation of Indian Chamber of Commerce & Industry
International Chamber of Commerce, India (ICC India)
3. Chairman, FICCI CASCADE (Committee on Anti-Smuggling & Counterfeiting)
4. Co-Chairman, FICCI – IPR Committee (Intellectual Property Rights)
5. Member, FICCI Corporate Law Committee
6. Chairman, ASSOCHAM CSR Committee.
7. Chairman, ASSOCHAM National Council on Advertising, Marketing Brand Promotion and Protection.
8. Secretary, Cuisine India Society
9. Faculty of Management Studies (FMS)
10. Skal International