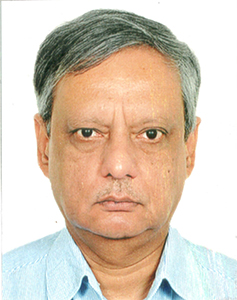 Ashim Sanyal
Chief Operating Officer and Secretary, Consumer VOICE
Mr. Ashim Sanyal, is the Chief Operating Officer and Secretary of Consumer VOICE, an International NGO/VCO working in the field of consumer awareness and education. He is associated with the Consumer VOICE since 2007 heading the organization. He is responsible for overall operations and accountable for strategic utilization and deployment of available resources to achieve organizational objectives.
After completing B.Com(Honors) & MBA from University of Delhi, Mr.Sanyal has done Post Graduation Diploma in Management (Specialization in Marketing) from the IIPM, New Delhi.
In the past 25 years of service prior to this current assignment, he has worked in various reputed companies in India & abroad as a senior corporate manager having risen to CIO / CEO positions. Mr. Ashim has expertise in determining organization's mission & strategic direction as conveyed through policies & corporate objectives; with focus on top line and bottom-line performance. He has traveled across Europe, Middle East, Africa, South America and U.S.A.
As the head of the organization he manages the consumer awareness and education working in the fields of Comparative & Surveillance Testing, Sustainability Projects, Advocacy, Food & BFSI desks. He is a full member of Consumers International and International Consumer Research Testing, besides managing relations with ISO, COPOLCO, WHO, CODEX, UNIDO, World Bank, Climate Works Foundation, Eco Asia, CLASP, REEP, GRSP, CTFK, UNDP, Ford Foundation, NI etc. Separately he is managing work with Ministries like Consumer Affairs, Food, Health, Food Processing, Corporate affairs, DoT, HRD etc. besides representing VOICE in standardization bodies like BIS, BEE, QCI, STQC etc. Also he represents Consumer Voice in Regulatory bodies like FSSAI, TRAI, SEBI, RBI, IRDA, AERA etc.
Mr. Sanyal is a member of various business forums like CII, FICCI, ASSOCHAM etc. and represents consumer interest on various issues.