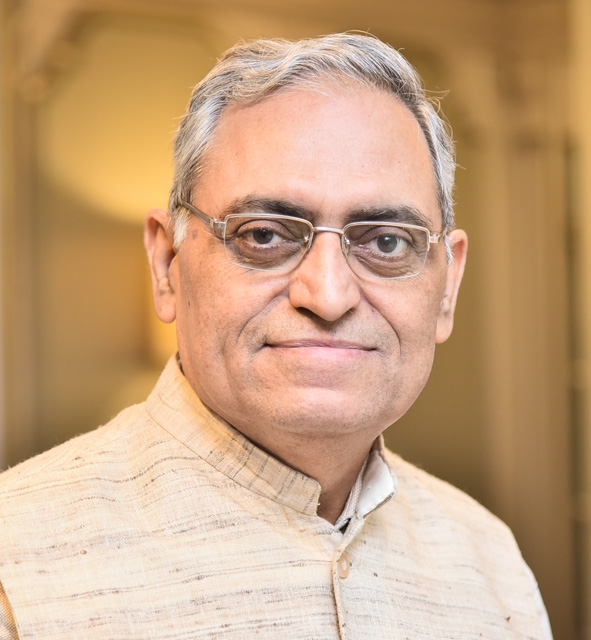 Mr. P K Malhotra
Former Secretary, Ministry of Law & Justice
Mr. P.K Malhotra has more than forty years 'experience in the field of law in various capacities out of which, he has worked in the Ministry of Law & Justice for more than 25 years as an officer of Indian Legal Service and reached the Apex level of Union Law Secretary. He was responsible for processing and finalizing many important legislations including Criminal Law (Amendment) Act, 2013, Constitution Amendments relating to National Judicial Appointment Commission, Companies Act, 2013, Representation of People's (Amendment) Bill, Commercial Courts Act, 2015, Arbitration & Conciliation (Amendment) Act, 2015, Insolvency And Bankruptcy Code, 2016, Constitution Amendment relating to GST, Securities Law (Amendment) Act, Consumer Protection (Amendment) Bill and many other important legislation. As Secretary in the Legislative Department he was dealing with all matters relating to election laws including references received from the Election Commission of India and litigation matters relating to election laws.
Mr. P. K Malhotra has held several key positions such as Secretary-Ministry of Law and Justice (December, 2012- April, 2016); Member, Law Commission of India (Ex-Officio) (December, 2012-April, 2016); Presiding Officer (Offg.) and Member, Securities Appellate Tribunal, Mumbai (July, 2010-May,2013); Chairman, Adjudicating Authority, Prevention of Money Laundering- (Addl. Charge) (February,2008-April, 2009); Judicial Member, Income-tax Appellate Tribunal (September, 2003-April,2007); Arbitrator and Appellate Authority under Permanent Machinery of Arbitration of Government of India (PMA) in more than hundred Arbitration matters.
His significant foreign assignments include that of being the Head of Indian Delegation to Vienna and New York to participate in the meeting of UNCITRAL relating to Arbitration, Conciliation and Mediation; Mr. Malhotra represented India before WTO Dispute Resolution Panel in Geneva in dispute between India-EU; He has also participated in several meetings relating to Bilateral Investment Agreements with USA, Australia, Hong Kong, China, Oman and some other countries; He has also negotiated Mutual Legal Assistant Treaty in Criminal Matters with Philippines and dealt with Double Taxation Avoidance Agreements with different countries; He was also on a foreign assignment to Government of Guyana (South America) as Legal Adviser in the Ministry of Foreign Affairs for two years.
Mr. P. K Malhotra is a recipient of Gold Medal by Delhi University for securing highest marks in the Diploma in International Law Examination of the University. He has also been awarded for Leadership in ICT and Cyber Laws by TEMA, CMAI, and TEPC in 2017. Mr. P. K. Malhotra holds a master's degree in Political Science along with an LLM Diploma in International Law.