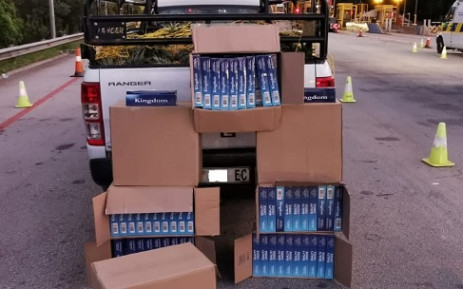 wc Police NAB More Suspects For Cigarette Smuggling
CAPE TOWN – There have products.
One suspect was arrested in Cape Town on Tuesday night and another was apprehended at a roadblock in the Garden Route.
In Ottery, the police's K9 Unit, Crime Intelligence, the Hawks and swooped on a cigarette smuggler following a tip-off.
Authorities had been informed of a consignment coming into the Western Cape from Polokwane. It was heading to Grassy Park. The bust was valued R122,000.
Along the Garden Route, a 30-year-old man was caught with cigarettes worth R200,000.
Police said a Ford bakkie with a load of pineapples approached a roadblock at the Tsitskikama Toll Gate. The driver – travelling from Grahamstown to George – appeared anxious and officers conducted a routine search.
https://ewn.co.za/2020/05/13/wc-police-nab-more-suspects-for-cigarette-smuggling
Related Posts
MANILA, Philippines - In the 1980s, smuggling of agricultural commodities had...