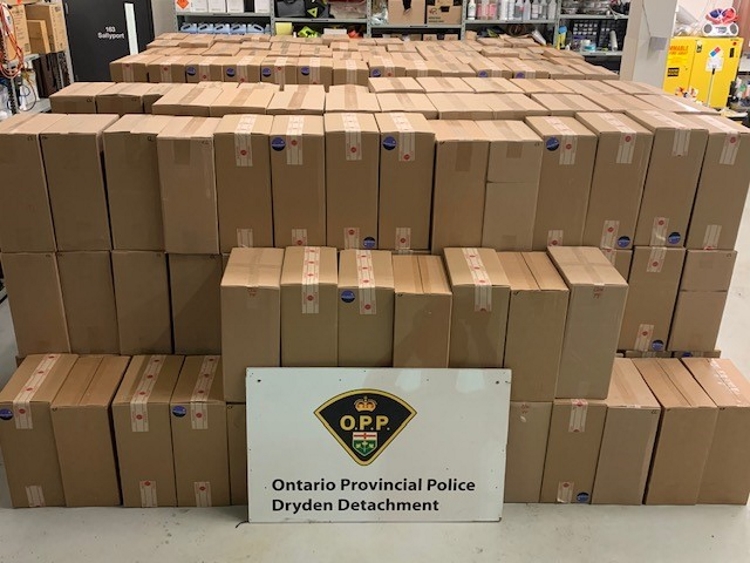 $1.6 million in illegal cigarettes seized.
Over $1.6 million of illegal tobacco has been seized and taken off the streets by local police.
On July 5, members of the Dryden OPP were conducting traffic enforcement duties on Highway 17 east of Dryden, when they stopped and investigated two vehicles.
Between the two vehicles, police found and seized 386 cases of illegal cigarettes with an estimated value of $1.6 million.
Contraband tobacco seizures in the Dryden area on April 30, May 10, May 16, May 26 and June 3 seized over $1.3 million worth of illegal cigarettes heading to Manitoba and other western provinces, says the OPP.
The Government of Ontario's Ernst and Yount Report commissioned in the fall of 2018 found that the government is losing over $750 million in province excise tax to the illicit trade, combined with the federal excise tax losses, the total is over $1 billion.
https://www.drydennow.com/local/1-6-million-in-illegal-cigarettes-seized
Related Posts
French cosmetics giant L'Oreal has won a lawsuit against Turkish retail chain...