2.5 tonnes of banned tobacco products seized at Sowcarpet in Chennai
CHENNAI: The Department of Food Safety and Drug Administration seized 2.5 tonnes of banned tobacco products at Sowcarpet here on Tuesday. The seizure has exposed that the sale of gutka and pan masala products are rampant across the city despite the crackdown on it by the department. Several shops in the city continue to sell these banned products at inflated prices. 
Based on a tip-off, officials raided three private godown at Sowcarpet and found several bags of banned tobacco products. District food safety officer S Lakshmi Narayan said that the seized tobacco products from two godowns were worth of Rs 8 lakh. "We have destroyed the products in Kodungaiyur dumpyard and also served notices to them". There has been a spurt in smuggling of chewing tobacco products from neighbouring states after the state imposed a ban on the products. Several tonnes of tobacco products were seized by the department since the state government banned the sale of gutka and pan masala in May, sources said. The large commercial establishments continue to store such banned products and selling through various retail shops at exorbitant rates. "There is a huge demand for the products in Chennai and other parts of the state. So we have decided to intensify the raids across the city to confiscate such banned products" said Lakshmi Narayan. Health experts say migrant labourers constitute the major chunk of pan masala users in Chennai and that such products are among the major cause for the increasing incidence of mouth cancer.
http://articles.timesofindia.indiatimes.com/2013-11-19/chennai/44241322_1_products-sowcarpet-s-lakshmi-narayan
Related Posts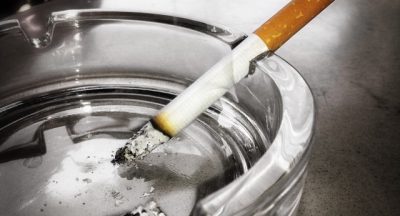 KARACHI:  Despite all the efforts put in by the Federal Board of Revenue (FBR),...