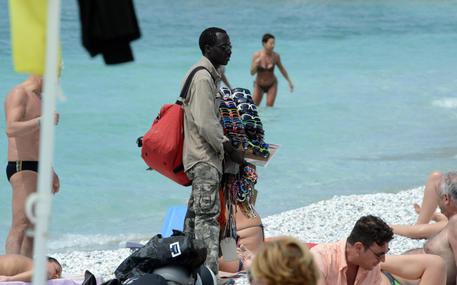 Alfano praises anti-counterfeiting police raid in Naples
Interior Minister Angelino Alfano on Wednesday praised an operation in which police seized as many as 120,000 fake items from Naples-area workshops operated by 11 suspects allegedly linked to the powerful and vicious Camorra mafia organization. As well, police in Venice fined 13 Senegalese and Bangladeshi street vendors, all of whom were legal residents in Italy, for selling knock-offs. They also seized 100 fake designer bags, 400 toys, and 30 camera tripods. "Dismantling this kind of network means protecting our products, fighting counterfeiting, guaranteeing Italians peaceful days at the beach, and siphoning off vital sap from the illicit market," the minister said. The interior minister sparked controversy on Monday when he called for a crackdown on street vendors, most of whom are Indian and African, using the derogatory term "vuccumpra'" to describe them.
http://www.ansa.it/english/news/2014/08/13/alfano-praises-anti-counterfeiting-police-raid-in-naples_471849ae-3270-4f4a-a279-26492c1bd2b7.html
Related Posts
19, October 2018 | Tempo Various counterfeit items confiscated by the customs...