Almost two million cigarettes seized in Brisbane after massive Border Force sting
ALMOST Two million illegal cigarettes were seized in Brisbane this week in a massive Australian Border Force sting.
On Sunday, an airfreight consignment was examined by ABF officers after arriving into Brisbane.
There were allegedly 1,975,400 cigarettes in boxes inside, that had been falsely declared as dehumidifiers. A further delivery took place on Wednesday at a storage facility in a South Brisbane suburb, where four adults, three men and one woman, were arrested.
The group faced Cleveland Magistrates Court yesterday, the ABF said. The group was charged with tobacco smuggling offences under the Customs Act 1901. ABF Acting Superintendent Robert Ansell said illicit tobacco can be sold at more than 60 times its offshore price
Related Posts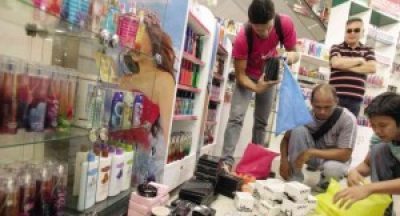 MANILA, Philippines—Police seized about P500 million worth of smuggled goods in a...