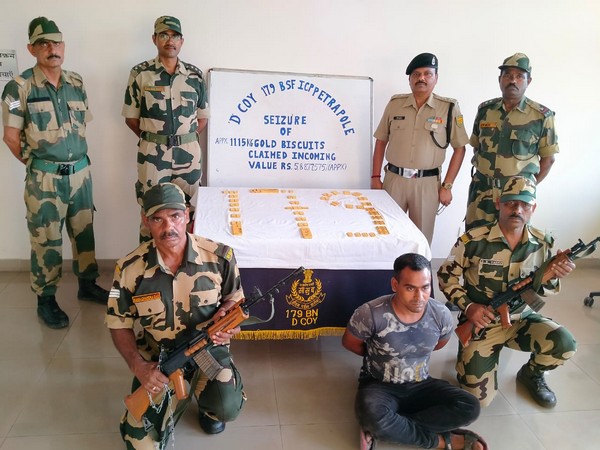 BSF arrests two Indian smugglers with Rs 6.15 crore gold
North 24 Parganas (West Bengal) [India], May 24 (ANI): The Border Security Force (BSF) apprehended two Indian smugglers with 74 gold biscuits and three gold bars worth over Rs 6.15 crore in two separate incidents from their border area.
The total weight of the seized gold is 11.620 kg and its value is approximately Rs 6,15,18,152. The smugglers were trying to take these gold biscuits from Bangladesh to India by dodging the security forces, stated the BSF.
In the first incident, on Monday, based on a specific input, troops of 179 Battalion BSF were checking vehicles at ICP Petrapole.
"At 11.15 am, troops stopped a truck which after unloading export goods, was returning to India from Bangladesh (Benapol) near the passenger gate at ICP Petrapole. During the search, a large packet wrapped in black cloth was found from behind the driver's seat. On opening the packet, 70 gold biscuits and three gold bars were recovered. The total value of the seized Gold biscuits, bars and trucks was estimated to be Rs 5,98,54,165. Border Security Force troops soon seized all the gold biscuits, bars and the truck and also took the truck driver into custody for questioning", said the official release.
https://www.aninews.in/news/national/general-news/bsf-arrests-two-indian-smugglers-with-rs-615-crore-gold20220524070439/?jr=on
Related Posts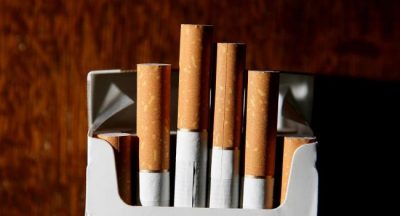 EIGHTEEN people appeared in court today over what prosecutors say was a...