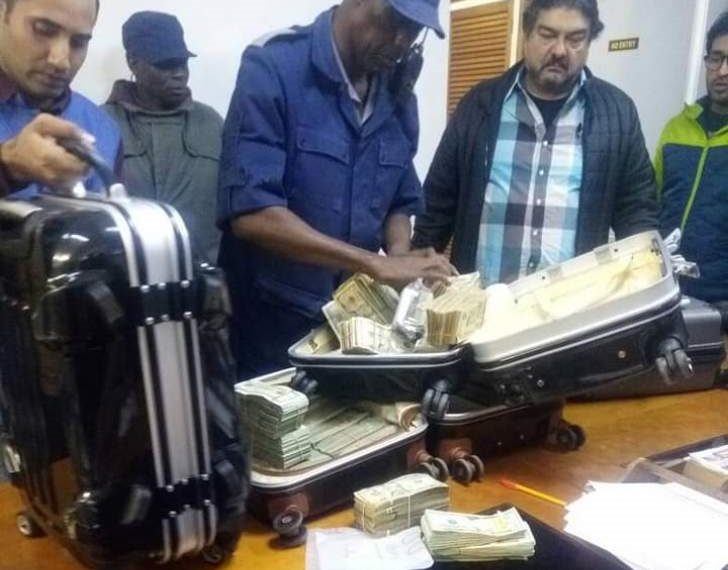 Zimbabwe police have arrested five persons for attempting to smuggle $4m and 98kg of gold out of the country.
The money and gold were stashed in suitcases, local media reports.
Chronicle newspaper reports that police apprehended the suspects upon tip off about their operation.
Police spokesperson Paul Nyathi confirmed the arrests, saying the suspects were illegally dealing in gold.
They were arrested at the leafy Harare suburb of Borrowdale. Police have confiscated the cash and gold and have launched investigations into the incident.
Zimbabwe's President, Emmerson Mnangagwa is making efforts to deal with corruption after taking over. Last week Mnangagwa said his government has so far recovered $850m in stolen funds.
Mnangagwa during his swearing in as President last year issued an amnesty for state stolen funds to be returned.
https://africafeeds.com/2018/07/07/zimbabwe-5-arrested-for-cash-and-gold-smuggling/
Lear More