Cigarette smuggling racket exposed
According to SA sources, trucks full of cigarettes worth millions of dollars have been shipped into that country illegally, through official as well as undesignated crossing points, for resale in SA and beyond. Established in 2004 as a locally registered company, Savanna Tobacco, of which Molai is the proprietor, has been manufacturing the Pacific brand of cigarettes targeted at the low end of the market through low pricing.
Related Posts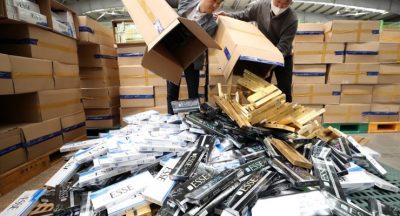 Port authorities said Wednesday they have seized and destroyed around 640,000...