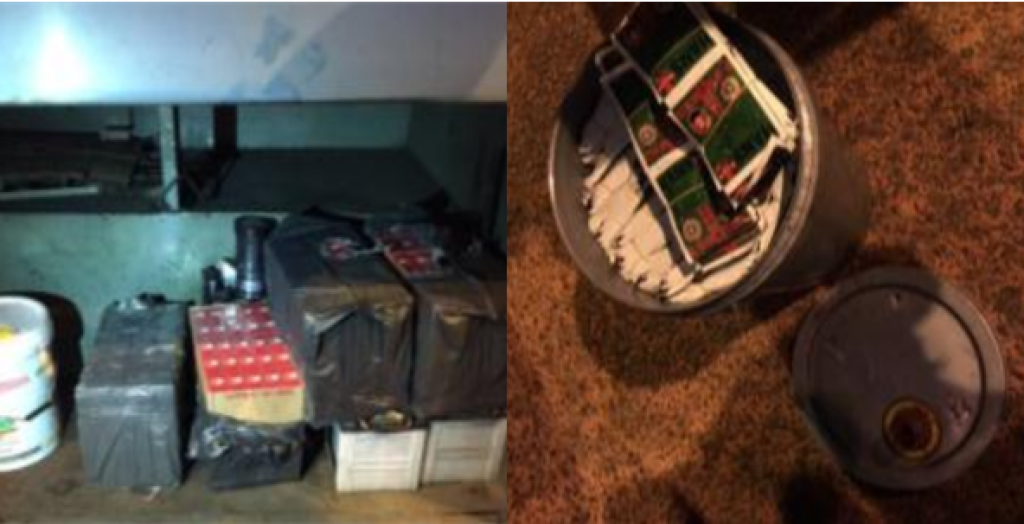 Contraband Cigarettes, Chewing Tobacco Seized
More than S$100,000 worth of contraband cigarettes and chewing tobacco were seized by Immigration & Checkpoints Authority (ICA) officers within a span of eight hours on Wednesday (July 29) and Thursday, said the ICA today. The seized items, from three cases of attempted smuggling at Woodlands Checkpoint and Tuas Checkpoint, totalled 423 cartons of contraband cigarettes and 20,542 sachets of chewing tobacco. The total duty as well as Goods and Services Tax evaded exceeded S$88,000 and S$7,000 respectively, said the ICA. The first attempt occurred on July 29, at about 11.15pm, at Woodlands Checkpoint. Five boxes containing containing contraband cigarettes and two pails of chewing tobacco — totalling 125 cartons of contraband cigarettes and 2,400 sachets of chewing tobacco — were found hidden in the luggage compartment of an empty Malaysia-registered bus.
http://www.todayonline.com/singapore/over-s100000-worth-contraband-cigarettes-chewing-tobacco-seized-within-8-hours
Related Posts
Stock Photos are glorious things. Yes, they're an important tool for sites such...