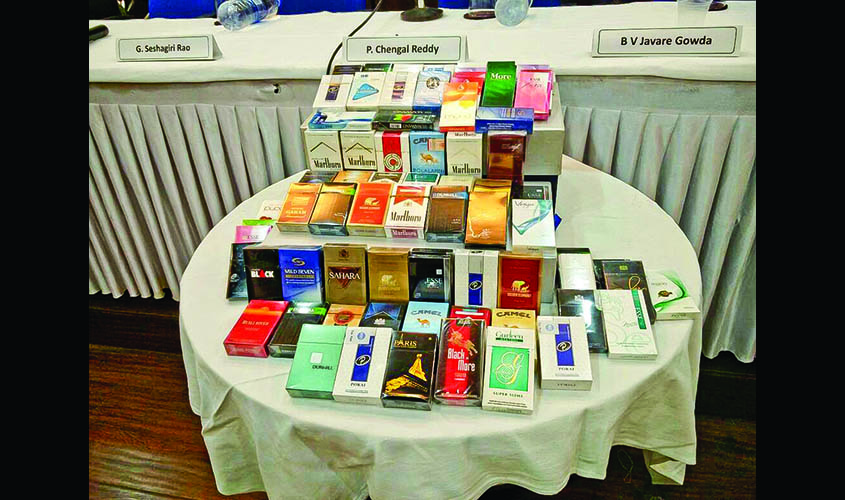 Counterfeit, smuggled cigarettes thriving in India
The illicit market in smuggled and counterfeit cigarettes is thriving in India, so much so that industry reports have claimed that the consumption of such cigarettes increased by 90% last year. Several studies conducted by the industry and frequent seizures at sea ports and airports have revealed that 17 billion cigarette sticks are smuggled into India each year. These much cheaper, smuggled and contraband cigarettes, which according to a FICCI study have doubled in the past one decade, cost a huge revenue loss to the national exchequer every year (over Rs 9,000 crore in 2015), apart from undermining the government's campaign against smoking by making cigarettes increasingly expensive.
According to Euromonitor International, illegal cigarettes in India have more than doubled, having increased to 23.9 billion sticks in 2015 from 11.1 billion sticks in 2004, making India the fourth largest illegal cigarette market in the world and clearly a preferred destination for international cigarette smugglers.
http://www.sundayguardianlive.com/news/9347-counterfeit-smuggled-cigarettes-thriving-india
Related Posts
Kim Sbarcea knew exactly what she wanted. She typed "Tiffany Elsa Peretti mesh...