Crawley man arrested in tobacco smuggling raids as 200,000 cigarettes and £20,000 cash seized
A CRAWLEY man has been arrested on suspicion of tobacco smuggling following raids in the town and across London where cash, hundreds of thousands of cigarettes and vehicles were seized.
About 60 officers HM Revenue and Customs (HMRC), working with Trading Standards teams, raided 10 residential and business premises in Crawley and Bermondsey, in South London, as part of an operation to disrupt the illegal trade of tobacco and cigarettes yesterday.
Related Posts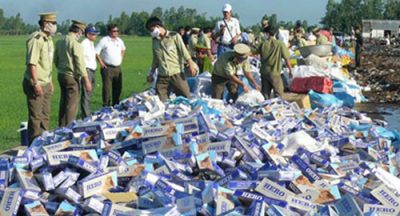 Farmer Nguyen Van Sau in the southern province of Tay Ninh's Ben Cau District is...