DRI seizes over 12 kg gold in Kolkata, Siliguri.
Kolkata, July 27 Busting two gold smuggling rackets in Kolkata and Siliguri, the Directorate of Revenue Intelligence (DRI) has seized 12.5 kg of foreign origin gold valued at Rs 4.44 crores, an official said on Saturday.
In a drive against gold smuggling syndicates, DRI officials intercepted four persons – Bapi Bairagi, Nuton Bairagi, Ashim Singha and Kumkum Singha – at the New Jalpaiguri Railway Station Saturday and seized an amount of gold from them. The four were travelling from Guwahati on the Howrah-bound Saraighat Express.
"During interrogation, they said they had visited Guwahati to offer puja at Kamakhya Temple. However, 36 pieces of gold of foreign origin weighing almost 6 kg was recovered and seized from their possession," the official said.
In another case, DRI officials on Friday apprehended three persons – Sujit Rakshit, Sanjib Rakshit and Milan Swarnakar – from a Howrah-bound bus at Kaikhali on VIP Road here and found they were carrying over 6 kg smuggled gold.
"Around 6.5 kg gold was found concealed in specially made "waist belts" worn by the three persons. During interrogation, they have admitted that the gold was smuggled from Bangladesh through the Bongaon border and meant to be delivered to a person in Kolkata," the official said.
https://www.outlookindia.com/newsscroll/dri-seizes-over-12-kg-gold-in-kolkata-siliguri/1584265
Related Posts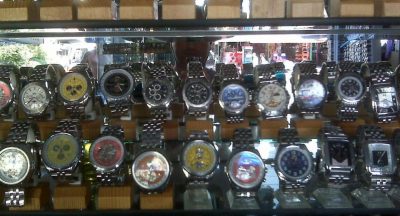 A top Dubai Police officer has said he supports making it illegal to purchase...