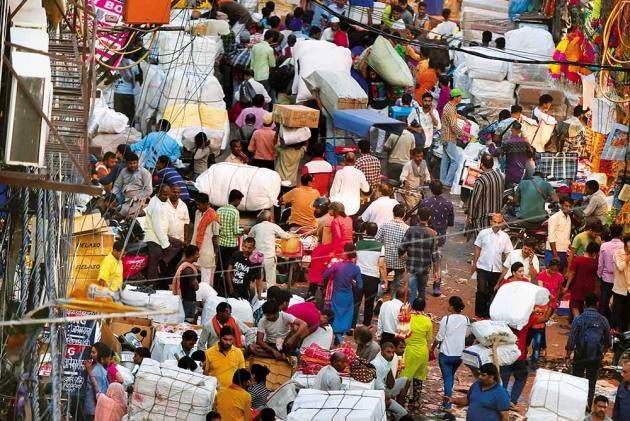 Fake Bazaar! From Lipsticks To Toothpastes, Noodles To Milk, Counterfeit Products Make A Killing
Adulterated products are carefully mixed with originals. Unpacked spices, edible oil and grey powder passed off as cement are part of a Rs 1 Trillion parallel economy.
Up a narrow street in one of the shanty colonies in East Delhi, we are on the top floor of an unassuming, three-storey building. It's a decent-sized hall, about 700 sq feet, the size of a compact 2BHK. Two people, both in their 30s, are stacking empty packets in neat piles on a large table. Nescafe 500 gm, one of the top coffee buys in the world. You still can't smell the coffee…it's empty, remember?
Well, figuratively speaking, you can. It's a stiff concoction. Before Nescafe, they'd just finished stacking empty 200 gm packets of Tata Tea, India's top tea brand. Besides, one can see bundles of several other big brands strewn around the hall: things you wash with (Surf Excel, Tide); things you put in your food (Maggie Masala, Tata Salt); things you put on your body (Sunsilk, Dove, Pantene). All empty…. The maal is elsewhere.
So what exactly is happening here? Well, this is a superbazaar of another kind, and we're at a point high up on its invisible production chain. With a 10-colour rotogravure printing ­machine, these men are printing the packaging materials of over 100 top brands: processed food, dairy products, auto spare parts, what have you. It's off the radar and totally illegal, of course. But you don't even realise it when these labels quietly come out of the dark and join the well-lit racks of the real superbazaar.
"Except for four or five hours when we stop it to put on the printing rolls or cylinder, it works round the clock," says one of them, about the machine's workload. Reluctant to prolong the conversation, they get back to their jobs. The factory worker's stoic face is back. Outlook got this sneak peek into the inner chambers of India's vast counterfeit goods market with the help of a source who facilitates the sale of these packaging materials to wholesalers. The first nodal point in an ecosystem that runs parallel to the legal supply chain.
https://www.outlookindia.com/magazine/story/business-news-fake-bazaar-from-lipsticks-to-toothpastes-noodles-to-milk-counterfeit-products-make-a-killing/302225
Related Posts
Research and Markets (http://www.researchandmarkets.com/research/63b2kx/world)...