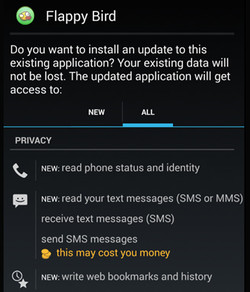 Fake Flappy Bird apps a security risk
Scammers are cashing in on the demand for the now-defunct Flappy Bird app, conning unsuspecting consumers out of money and personal information.  The addictive game became so popular – with more than 50m downloads – that it was reportedly making around $50,000 a day for its Vietnamese developer Dong Nguyen and after deciding to withdraw it from online stores and turn to his "simple life", criminals rushed in to fill the vacuum. Malicious, Trojanized copies of the game have appeared both on the established online outlets such as Google's Play store but also through third-party app stores, according to malware protection firm Trend Micro.
http://www.securingindustry.com/security-documents-and-it/fake-flappy-birds-apps-a-security-risk/s110/a1971/
Related Posts
The Central Intelligence Unit at Air Cargo Complex (ACC) in Andheri on Monday...