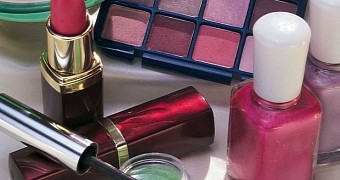 Fake Makeup Products Contain Poisonous Chemicals, Human Urine, Rats' Droppings
We all love a good bargain, but the Police Intellectual Property Crime Unit (PIPCU), part of the City of London Police, is ringing the alarm on the dangers of falling for a bargain when it comes to makeup products, especially "designer" items.
With the number of purchases for cosmetic products increasing online, as compared to those in brick-and-mortar stores, so has the number of fakes being passed for the real deal.
That you're getting a cheap product for a higher price tag, while you're thinking you got a designer item isn't even the worst part: these fakes come with considerable health risks, from infections to rashes and burns, because they are produced in an environment lacking proper control and regulation, with dangerous ingredients.
http://news.softpedia.com/news/Fake-Makeup-Products-Contain-Poisonous-Chemicals-Human-Urine-Rats-Droppings-481637.shtml
Related Posts
Buying knockoff purses or piratedDVDsmay seem harmless for some holiday shoppers,...