Fake mineral water floods city market
With summer round the corner, it's soon going to be business time for the water mafia that controls the supply and distribution network of bottled water. As per industry estimates, almost 50% of the total water supplied in the name of 'mineral' or 'RO-purified' water in Gurgaon happens to be spurious. Bottled in highly unhygienic conditions in hutments or one-room establishments, with no water purifier machines, in and around slum dwellings, residents pay Rs. 75 for a 20-litre can of tap water. According to sources, there is a daily demand of 30,000 water jars in Gurgaon and 50% of it is met by unregulated and unauthorised suppliers. During peak summers, the demand touches 50,000 jars per day and the mafia would continue to rule the roost, said a distributor of a multi-national water company on condition of anonymity. Gurgaon civil surgeon Dr Praveen Garg said, "We are aware of the issue and have plans to check illegally-run water purifier plants and will soon assign teams to check compliance with ISI norms. A license process will be introduced soon. Registration of units with the health department would become mandatory and ISI certification would be top priority. Strict action will be taken against the guilty." According to norms, a water plant should be spread over at least 1,500 square yard area and should have facilities like thermal sheet roof, air conditioned microbiology lab, cylinder room, two laboratories to test water, a special room to keep bottles, stainless steel water pipes and a water storage tank. "People are at risk of respiratory, kidney and digestive health diseases due to consumption of non-treated water being supplied by unauthorised water plants. There are around 40 illegal plants located in Gurgaon and surrounding areas," said Dr Satish Yadav, an expert who was written the book 'Water – Problem and its Management'. Gurgaon police commissioner KK Sindhu, meanwhile, promised strict action. "We will soon conduct raids and anyone found supplying fake water would be punished. We cannot compromise on health issues and water is a necessity. Anyone dealing in the illegal water business would not be spared. We will check all dealers, distributors, plants and shopkeepers. Samples would be collected in the coming week," he said.
Related Posts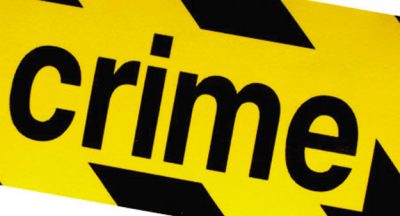 Some firms at the Clark Freeport Zone (CFZ) are being used in the smuggling of...