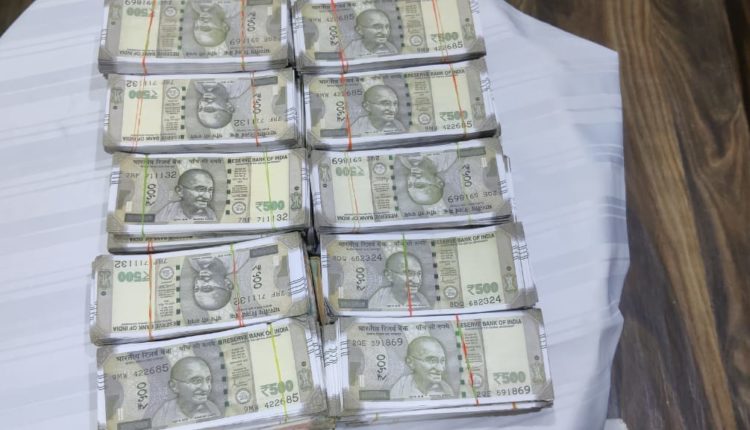 Fake notes worth over Rs 14 lakh seized, 2 held in Odisha's Bargarh district
Bargarh: Police seized counterfeit currency notes worth over Rs 14 lakh from two persons in Barpali of Bargarh district in Odisha and arrested them in this connection on Thursday.
The accused persons were identified as 53 years old Pattu Yadav, originally from Parwari village under Khesrah Police limits  in Gorakhpur district of Uttar Pradesh at present residing at Sikirdi in Katapalli area under Burla Police limits in Sambalpur district and Balaram Meher of Mahatompada under Barpali Police station in Baragarh district.
On the basis of reliable information, STF with the help of Baragarh District Police detected a case of illegal business of Fake Indian Currency Notes (FICN) today in Barapali of Baragarh district, as a result of which two accused persons were apprehended. One of the including one interstate criminal were apprehended.
https://kalingatv.com/state/fake-notes-worth-over-rs-14-lakh-seized-2-held-in-odishas-bargarh-dist/
Related Posts
A local man and a juvenile have been sentenced to three months in prison,...