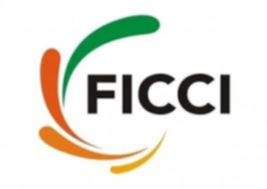 Ficci Cascade constitutes Think Tank
New Delhi: FICCI's dedicated vertical, Committee Against Smuggling and Counterfeiting Activities Destroying the Economy [CASCADE] has constituted a think tank which will advise, direct and provide necessary inputs in formulating a strong & effective future course of action to eliminate the menace of illicit trade. With the ever changing scenario of technology, trade policies and development of the law on the subject, the constitution of a Think Tank to guide and suggest inputs in mitigating this challenges arising out of illicit trade practices is opportune.
The Think tank comprises Ajay Shankar, Former Secretary, Department of Industrial Policy and Promotion (DIPP),Govt of India; Anil Sinha, Former Director, Central Bureau of Investigation; Hem Kumar Pande , Former Secretary, Ministry of Consumer Affairs, Food and Public Distribution; Kameswari Subramanian, International Expert, Customs Law, Procedures & Trade Facilitation; Justice Manmohan Sarin, Former Lokayukta, NCT of Delhi, Chief Justice, High Court of Jammu & Kashmir, Judge, High Court of Delhi; Najib Shah, Former Chairman, Central Board of Indirect Taxes and Customs; Narendra K Sabharwal, Chairman, FICCI IP Committee & Former Deputy Director General, WIPO; Neeraj Kumar, Former Commissioner, Delhi Police; P K Malhotra. Former Secretary Law, Ministry of Law and Justice; Sanjeev Tripathi, Former Chief, Research and Analysis Wing (RAW); Vikram Srivastava, Former Director General, Central Reserve Police Force and Anil Rajput, Chairman, FICCI CASCADE.
http://www.millenniumpost.in/business/ficci-cascade-constitutes-think-tank-311237
Related Posts
About 40 private establishments and retail outlets have been sanctioned for using...