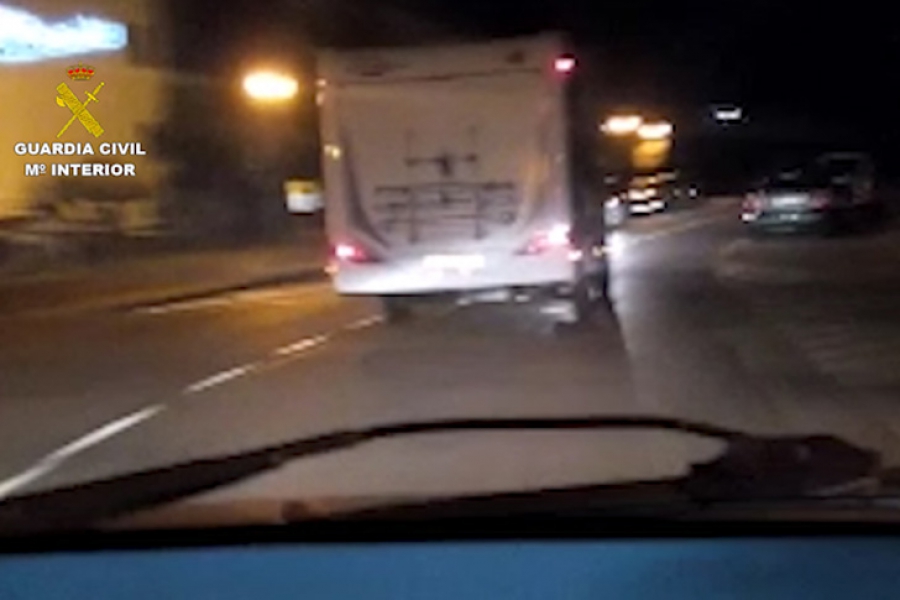 Fifty Thousand Packets of smuggled cigarettes found hidden in Campervan
OVER FIFTY THOUSAND packets of smuggled cigarettes with a value of €223,184 have been seized by the Guardia Civil in the regions of l'AltUrgell (Lleida). The cigarettes were secretly stashed in a motorhome which was being used as a shuttle for the contraband. The Guardia Civil have arrested five people and along with the cigarettes confiscated 4,525 packets of tobacco, €6820 in cash, two long hunting weapons, several fake license plates and also a fleet of five vehicles used to transport the goods.  The five people arrested are of Spanish nationality and resident in the provinces of Lleida and Tarragona. They have been charged with smuggling offenses against public health, membership of a criminal group, disobedience, reckless driving and possession of fake license plates.

http://www.euroweeklynews.com/3.0.15/news/on-euro-weekly-news/spain-news-in-english/137313-fifty-thousand-packets-of-smuggled-cigarettes-found-hidden-in-campervan
Related Posts
Habibollah Haghighi, chief of an Iranian task force to combat smuggling,...