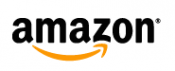 How Amazon India deals with Fake Products
How does Amazon India deal with fake products? A couple of days ago, we were alerted about an allegedly fake Xiaomi Power Bank being sold on Amazon India, with verified buyers writing reviews indicating that the product being sold is fake.  What's worth noting is that this product is a part of the "Fulfilled by Amazon" program, which means that it is being warehoused with Amazon India, and delivered by them. Given that fake goods are being sold online, and brands are warning consumers against purchasing products online (details here), the fact that a product is being Fulfilled by Amazon would make a consumer more confident about purchasing it.
http://www.medianama.com/2014/10/223-amazon-india-fake/
Related Posts
In Africa and other developing regions where informal trade is strong, brands are...