HP Kuwait Highlights Latest Product Innovations and Technologies against counterfeits
HP announced earlier today as part of their ongoing fight against counterfeits, new product innovations and technologies that will build further leadership momentum around printing and workflow solutions. The event was in the form of an interesting panel discussion with speakers from HP, Microsoft and Sheikha Rasha Naif Al Jaber Al Ahmad Al-Sabah, Director of IPR at the Kuwait Ministry of Commerce and Industry. The event was well attended by HP's customers, partners and key media representatives.
"Awareness is key when it comes to fighting counterfeit products and it's our constant endeavor to update customs, law enforcement authorities, our channel partners and our valuable customers on the latest products and technologies that help spot suspicious printing supplies." said Omar Draghmeh Managing Director, HP Kuwait. "Our focus is always to give customers the quality and reliability they can count on. Our new labels on cartridges feature sophisticated holographic properties as well as a new Quick Response (QR) code which customers can easily validate using a web-enabled smartphone or online via a new HP web page. We are investing heavily to protect our partners, distributors and customers across the Middle East region."
Officials from the Kuwait Chamber of Commerce, Microsoft and HP discussed the challenges posed by counterfeit goods and piracy to Kuwait and the wider Middle East region. The participants affirmed that education and increased vigilance, as well as evolving technologies including HP Mobile Authentication and Software Authentication will help protect consumers and businesses against fake merchandise.HP's Mobile Authentication technology enables customers to verify the authenticity of their cartridge prior to purchase through the validation of coded security labels on both inkjet and LaserJet cartridges. Subsequently, customers can also validate cartridge authenticity by using the HP Software Authentication solution installed in HP printers.
The HP Anti-counterfeit Programme EMEA is making great progress in the fight against counterfeiting of its print cartridges and in protecting end-users and HP channel partners from falling victim to this illegal activity. All over EMEA, over the last four years, HP has conducted nearly 1,000 investigations, resulting in over 800 enforcement actions (raids and seizures by authorities) and nearly 9 million units of counterfeit products and components seized, thus preventing them from being sold in the EMEA marketplace and beyond.The HP ACF Programme encourages the reporting of information on suspicious printing supplies products or offers, no matter where the information comes from. Every lead is acknowledged and assessed and further action is taken as appropriate. There are several reporting channels through which suspicions can be reported to the Programme.
Related Posts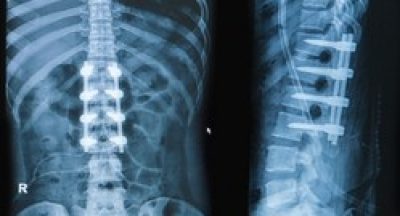 Dozens of people in the US have filed lawsuits against an equipment distributor...