Illicit trade, an invisible enemy: MP S Dev
"Tax evasion needs to be seen as an anti-national act and illicit trade should be treated as a national threat," stated Sushmita Dev, Member of Parliament, Lok Sabha.
She further emphasized on the need for a national agency to take over to stop the menace of illicit trade at the event that organized by FICCI CASCADE on the 'Impact of Illicit Trade on Industry, Economy and Consumers' on Wednesday.
While addressing the occasion, Arun Chawla stated that, "India today has the potential to become a global manufacturing hub. However, widespread smuggling and counterfeiting, in the absence of an adequate enforcement mechanism to stop it, can act as a dampener in achieving this goal."
FICCI's Committee Against Smuggling and Counterfeiting Activities Destroying the Economy (CASCADE), over the years, has been actively focusing on curbing the problem of growing illicit trade in smuggled, pass-offs and counterfeit goods. 
https://bureaucracytoday.com/latestnews.aspx?id=183145
Related Posts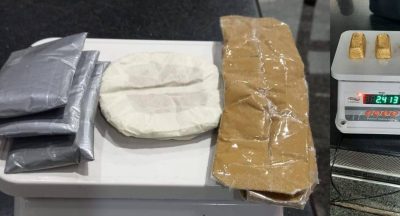 Mangaluru: Every now and then, we hear stories of how drug traffickers and...