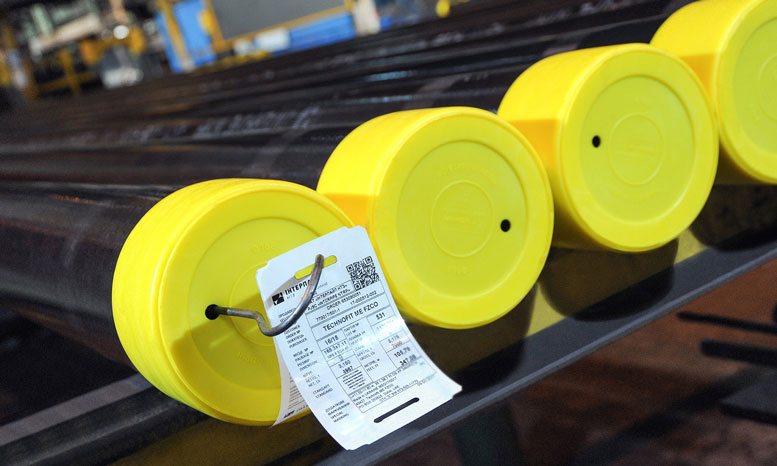 Interpipe launches service to defend against counterfeiting
Ukraine-based Interpipe has stepped up its offensive against counterfeiting, with the launch of an online service that can verify the authenticity of its products onsite.
The steel pipe producer says that its pipe labels are now imprinted with a QR code, which contains encrypted details that are unique to the customer's specific order. If customers want to verify the authenticity of products, they just have to use their smartphones to scan the QR codes, which are linked to Interpipe's shipped orders database.
If products are found to be genuine, the consignee will be redirected to a webpage, which will share details about the volume of products, the inspection certificate, date of shipment and heat number. In cases where products may be counterfeit, the customer will be notified and provided with the contact details for the regional sales office to verify the supply.
Andrey Burtsev, Commercial Director for Middle East, Africa and Asia markets, Interpipe said, "The Steel Alliance Against Counterfeiting (SAAC) employs a multifold approach against counterfeiters. As a key member of the alliance, Interpipe implements additional identification features on products to secure their origin. QR-codes on these pipe bundles will be a very effective first step to mitigate counterfeiting. This easy-to-use and technically advanced tool allows our customers to verify the origin of the bundle in just one click."
http://meconstructionnews.com/22197/interpipe-launches-service-to-defend-against-steel-counterfeiting-in-gcc
Related Posts
Police in Hanoi have busted a ring that smuggled cigarettes and cigars worth...