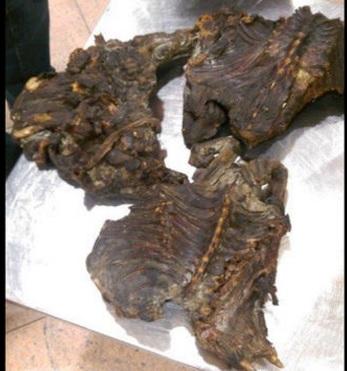 Interpol cracks down on fake liquor, tainted food products
A global police crackdown has seized over 10,000 tons of illicit or dangerous food and drink including monkey meat, dead insects and fake sugar spiked with fertilizer, the European police agency said Wednesday. In Italy, officers seized 85 tons of olives "painted with copper sulphate to enhance their color," while British police recovered nearly 10,000 liters of fake or adulterated alcohol, including wine, whisky and vodka.  The raids were carried out as part of Operation Opson V, which involved law enforcement from 57 countries as well as global policing agency Interpol and its EU counterpart, Europol said in a statement.

http://www.gmanetwork.com/news/story/560922/news/world/interpol-cracks-down-on-fake-liquor-tainted-food-products#sthash.trbFKK0R.dpuf
Related Posts
An Indonesian man, once considered one of the world's top wine collectors but who...