JUST IN: 6 arrested for smuggling cigarettes
SOUTH African police (SAPS) have arrested six men believed to be Zimbabweans after they intercepted haulage trucks that were carrying cigarettes worth millions of rands that had been smuggled across the border from this country.
The suspects were arrested after a joint intelligence operation by the SAPS and the South African Revenue Service (SARS) in Eldorado Park, Johannesburg.
The cigarettes included brands such as Remington Gold, Chelsea, Royal Express and Premium.
In a statement SAPS said: "Six suspects were arrested after the integrated team discovered the suspects in the process of loading boxes of illicit cigarettes onto a number of trucks, which were allegedly going to be dispatched to a destination yet to be confirmed."
"Preliminary reports suggest that the crime scene at an industrial site in Eldorado Park, Johannesburg, was being used as a distribution point where alleged traders and in this case, the six arrested suspects, would collect the illicit cargo for further distribution and sales."
https://www.herald.co.zw/just-in-6-arrested-for-smuggling-cigarettes/
Related Posts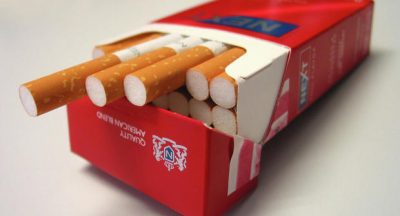 BISMARCK – A group of partners is proposing a ballot measure to increase the...