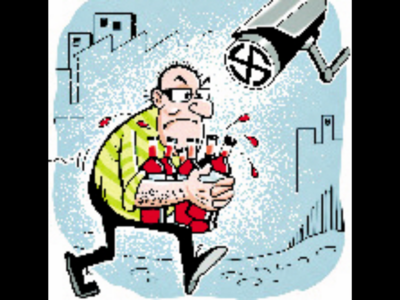 Liquor worth 39cr seized during polls
GUWAHATI: Assam's excise department has seized over 16 lakh litres of illegal liquor worth over Rs 39 crore during the just-concluded assembly elections in the state.
An official source said the volume of the seized liquour in this election is 15 times more than the seizure in the previous assembly election in 2016.
With the apprehension of clandestine inflow of liquor into Assam from neighbouring states such as Arunachal Pradesh and Meghalaya, the excise department of Assam launched a strict vigil to control and check the inflow of illegal liquor and country liquor through interstate and international border ahead of the ensuing assembly elections.
"The strict enforcement of the excise laws by the department of excise in Assam, led to a seizure of at least 16,38,336 litres of illegal liquor, which is 15 times higher as compared to previous general assembly elections. The total quantity of illegal liquor seized during 2016 assembly elections was around 1,06,028 litres," the source said.
The seizure this time includes 14,43,732 litres of illicit distilled liquor, 1,83,423 litres of IMFL and beer, 1,900 litres of country liquor, 5,634 kg of nolasses, 3,598 litres of distillation apparatus, 25 vehicle and 23 kg of ganja.
https://timesofindia.indiatimes.com/city/guwahati/liquor-worth-39cr-seized-during-polls/articleshow/81983878.cms
Related Posts
Spurred by rising cases of infringements, adulteration, foray of counterfeit...