Man held for smuggling Rs 27L foreign currency
The Central Industrial Security Force (CISF) has nabbed a man for allegedly smuggling foreign currency worth Rs 27 lakhs at Indira Gandhi International (IGI) airport.
The accused has been identified as Aashkin, an Indian National.
According to CISF officials, on November 4, on the basis of behaviour detection, the CISF surveillance and intelligence team of IGI Airport noticed suspicious activities of a passenger in the check-in area of Terminal- 3.
"The passenger was diverted to a random checking point near departure gate No.05 for thorough checking. During x-ray screening of his bag, the CISF personnel noticed suspicious images of currency notes concealed in the false bottom of his bag. The passenger was allowed for check-in and kept under close watch physically as well as electronically. The concerned airline was also intimated to hold his registered bag," said the official.
https://www.dailypioneer.com/2020/state-editions/man-held-for-smuggling-rs-27l-foreign-currency.html
Related Posts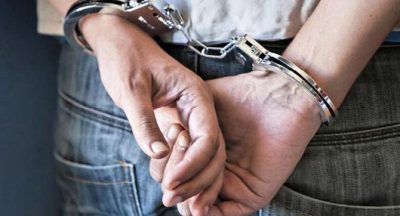 The accused was arrested with 225 cartons of liquor from Yamuna bridge on...