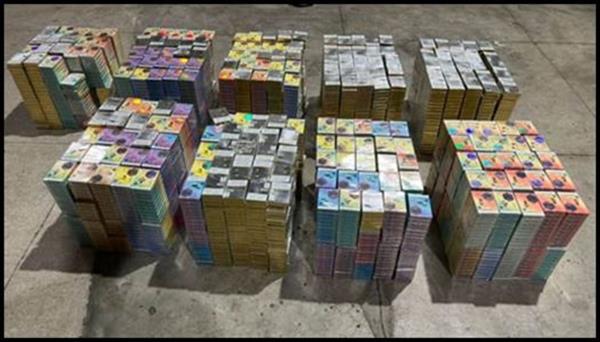 More Than $300,000 Worth of Electronic Vaporisers and Components Seized at Tuas Checkpoint
On 5 and 7 April 2022, Immigration & Checkpoints Authority (ICA) officers at Tuas Checkpoint detected 1,200 electronic vaporisers (e-vaporisers) and more than 49,000 e-vaporiser related components concealed in various compartments of three Malaysian-registered lorries entering Singapore. The street value of the seized e-vaporisers and components is estimated to be more than $300,000.
On 5 April, ICA officers foiled an attempt to smuggle 1,200 pieces of disposable e-vaporisers into Singapore via a Malaysian-registered lorry transporting resin.  The officers had directed the lorry for further checks and uncovered the disposable e-vaporisers hidden behind the driver and passenger's seats, and below the passenger's leg rest area.
On 7 April, ICA officers foiled two other attempts to smuggle e-vaporiser refill pods into Singapore via two Malaysia-registered lorries.  In the first attempt, officers found black bags hidden behind the driver and passenger's seats and uncovered a total of 36,270 e-vaporisers refill pods. In the second attempt, officers uncovered several bundles of black trash bags containing 13,125 pieces of e-vaporiser refill pods concealed underneath a blanket behind the driver and passenger's seats.
https://www.ica.gov.sg/news-and-publications/newsroom/media-release/more-than-300-000-worth-of-electronic-vaporisers-and-components-seized-at-tuas-checkpoint
Related Posts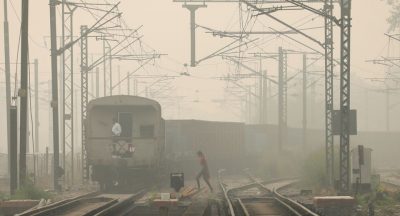 LAHORE:Railway police raided the Jaffar Express at Lahore railway station and...