MP to tackle illegal cig sales
An MP has vowed to stub out the illegal tobacco trade in Sherwood.Mark Spencer was presented with evidence of illegal tobacco purchased from a variety of locations, including convenience stores and off-licences across Sherwood during February and March.
Mr Spencer, Conservative MP for Sherwood, said: "You wouldn't have thought this kind of illegal trading was so extensive in Sherwood, but I've seen evidence and I'm committed to helping and pushing the Government to help stamp it out.
http://www.chad.co.uk/news/crime/mp-to-tackle-illegal-cig-sales-1-7413517
Related Posts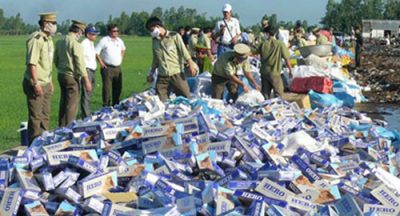 Farmer Nguyen Van Sau in the southern province of Tay Ninh's Ben Cau District is...