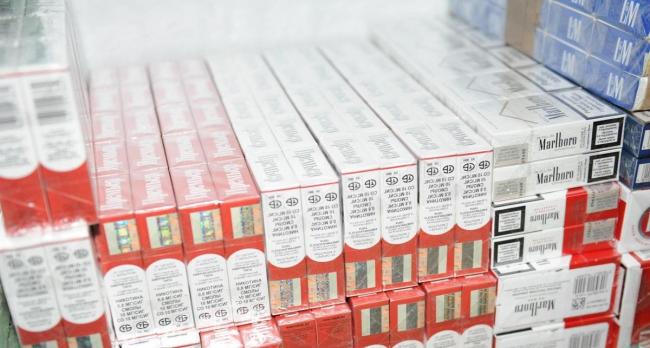 Newport raid nets haul of 'illegal' drink and cigarettes
RAID seizing thousands of cigarettes and hundreds of litres of alcohol took place in Newport this week. The operation, involving police, customs, immigration and trading standards, aimed to disrupt the sale and supply of what is suspected to be illegal tobacco and alcohol led to products being taken from 14 retail premises in Newport City Centre on Monday. The raid uncovered 35,000 cigarettes, six kilos of hand-rolling tobacco and 400 litres of alcohol along with £12,700 duty and VAT-evaded cash.
http://www.southwalesargus.co.uk/news/11520209.Raid_nets_haul_of____illegal____drink_and_cigarettes/
Related Posts
BRUSSELS, Oct 6 (KUNA) -- Up to 1.2 million counterfeit goods and 130 million...