Nigeria: Customs Boss Accuses Elite of Aiding Smuggling
Owerri — The Area Controller of Customs, Federal Operation Units, Zone C' Owerri, HarunaMmamadu, has accused the rich and educated members of the society of aiding smuggling of certain goods into the country.  He spoke while displaying goods seized within the past three months. He lamented that importers have continued to flout restriction order placed on certain products by the Comptroller General of Customs.
"All these trucks you see here are not owned by poor people; they belong to the rich in the society who have continued to aid and abet the illegal importation of contraband products into the country," he said.

http://allafrica.com/stories/201604030061.html
Related Posts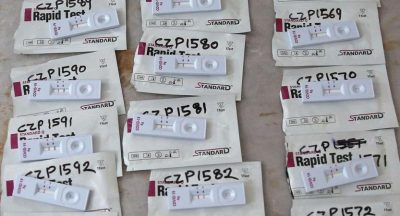 Police have seized 17,000 fake COVID-19 testing kits discovered in raids against...