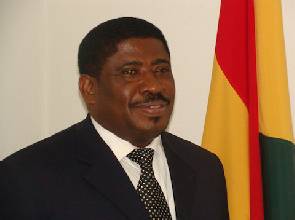 Fighting smuggling would bring in more revenue
The Commissioner-General of the Ghana Revenue Authority (GRA), Mr. George Blankson recently reported that the GRA exceeded its 2015 revenue target of GH¢ 21.57 by collecting GH¢ 22.17 billion. Refreshing as that news is, there, however, is still a lot more to be done to rake in more tax revenue for Ghana's development against the backdrop of the sustained and increasing activities of smugglers. This calls for a sustained fight against smuggling activities on the part of stakeholders, the citizenry and the security agencies.

http://www.ghanaweb.com/GhanaHomePage/NewsArchive/Fighting-smuggling-would-bring-in-more-revenue-420949
Related Posts
BANGOR, Maine — The U.S. Department of Justice announced Friday that a fifth...