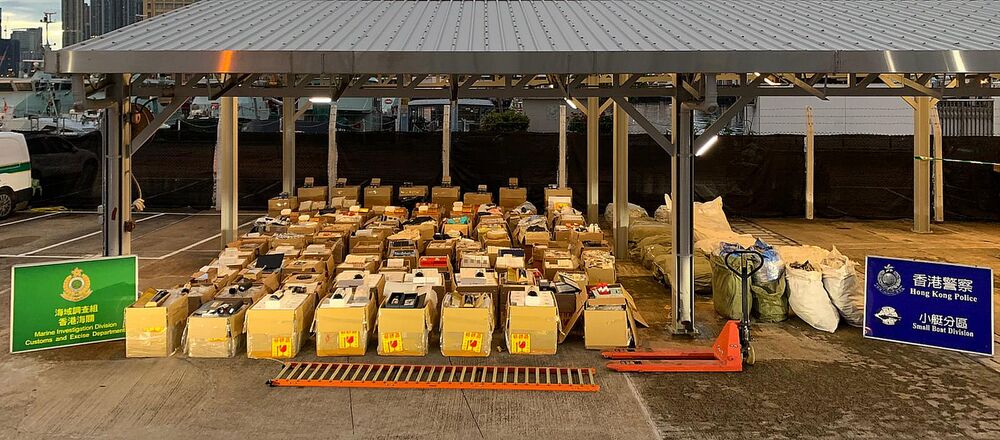 Nine custom-order smugglers nabbed
Customs and marine police officers have cracked a smuggling case in north Lantau, seizing HK$18 million worth of luxury products, including dried seafood, wine, designer clothes, cosmetic products and cigars.
Danny Cheung Kwok-yin, divisional commander of the customs and excise department's marine investigation, said travel curbs for mainlanders gave smugglers extra incentive to step up their runs at this time.
"It is believed some individuals took the orders of mainland customers online and then smuggled in the goods," he said.
Nine local men were arrested in the operation involving officers from customs' marine enforcement and the marine police's regional task force, small boat division and west division on Monday.
Ip Hau-foon, senior inspector of the marine police's regional task force, said the arrests were made when the nine were unloading goods from a lorry onto a speedboat near the airport.
Officers first spotted the speedboat in the waters off the southeast of the airport at 9pm on Monday, which later sped toward the rocky shore near the Sham Shui Kok Chlorine Unloading Area.
https://www.thestandard.com.hk/section-news/section/4/221623/Nine-custom-order-smugglers-nabbed
Related Posts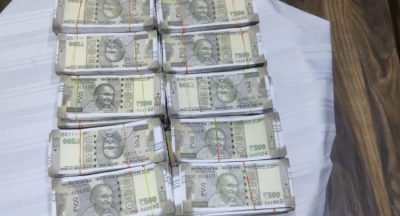 Bargarh: Police seized counterfeit currency notes worth over Rs 14 lakh from two...